Rob Raymakers hat aus den paraglidingspots-Daten und den wichtigsten Thermiken (Alpen) von http://thermal.kk7.ch eine Datei zur Anzeige in xcsoar erstellt. Basis: Paraglidingspots-Datenbank 11/2015.
Falls Ihr selbst so etwas machen wollt, hier seine Beschreibung, auf Englisch:
Using this tool: http://softop.tomtomusers.com/TomPoiEdr it is very easy to get the paraglidingspots SP/LP and the thermals from http://thermal.kk7.ch to show up in xcsoar.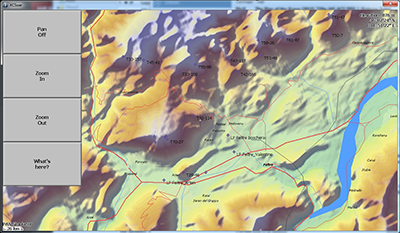 Download TomPoiEdr, link see above
Download the tomtom-files from http://www.paraglidingspots.com/navigation.aspx
If you like, also download the thermals from http://thermal.kk7.ch (I only used the top 10000 from the alps) as GPX
Drag all files into TomPoiEdr. It reads .ov2 and GPX
Save as .ov2
Use GPSBabel to convert the .cup. Now you can open it in XCSoar
The .cup can be read in xcsoar. It displays all POIs. The file I created is 2,7MB big.
I haven't chopped it up per country, because i haven't found a way to easily filter POI's based on their gps co-ords into country/areas. The data could be polished a little bit, but for now it works.