From DFC-Saar you can download various airspaces (Europe and International) as Google Earth overlays or for Garmin GPS Map devices.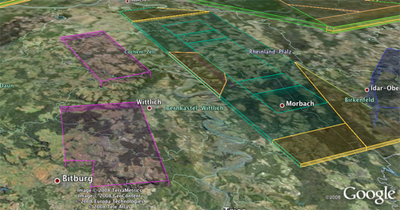 The complete overlay download for Google Earth can be found here
(large file: 5.2MB, unpacked 90.0MB).
More information from the creator of the files skyfool, who would be happy about donations to honor his work.